The Challenge
Gojee wanted to target specific user groups with a call to download their app; in a native environment.
The Solution
To advertise Gojee's mobile app, we pulled forth the visual identity system we created for their brand of macro photography, and captured moments in their user's lives where Gojee's app could come in handy.
We designed advertisements to look like recipes, with titles that were deceivingly similar to titles of real recipes on their app, but when read actually frame a story – Spicy Manhattan: a night in the city with friends; Energy Bites: staying motivated in routine; The Perfect Pour Over: navigating turbulent conversations. Each 'recipe ad' targeted a specific user group Gojee was wanting to capture: millenials who love to cook / entertain, health attics who are calorie-wise, busy gen-xers who are digitally forward.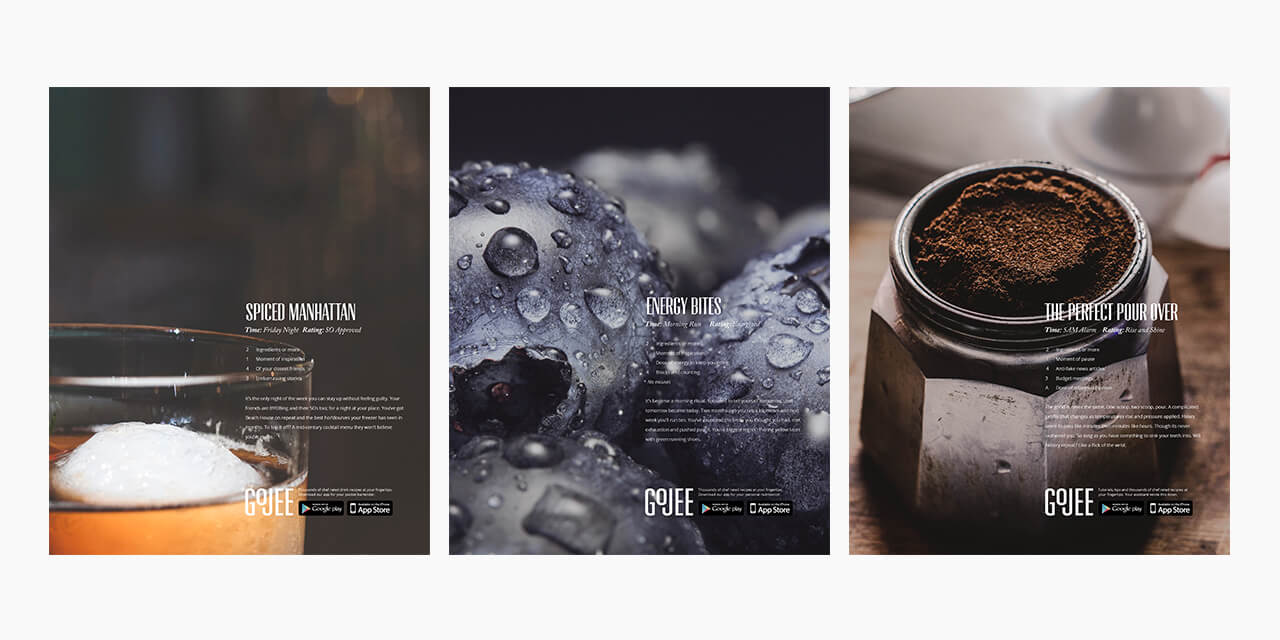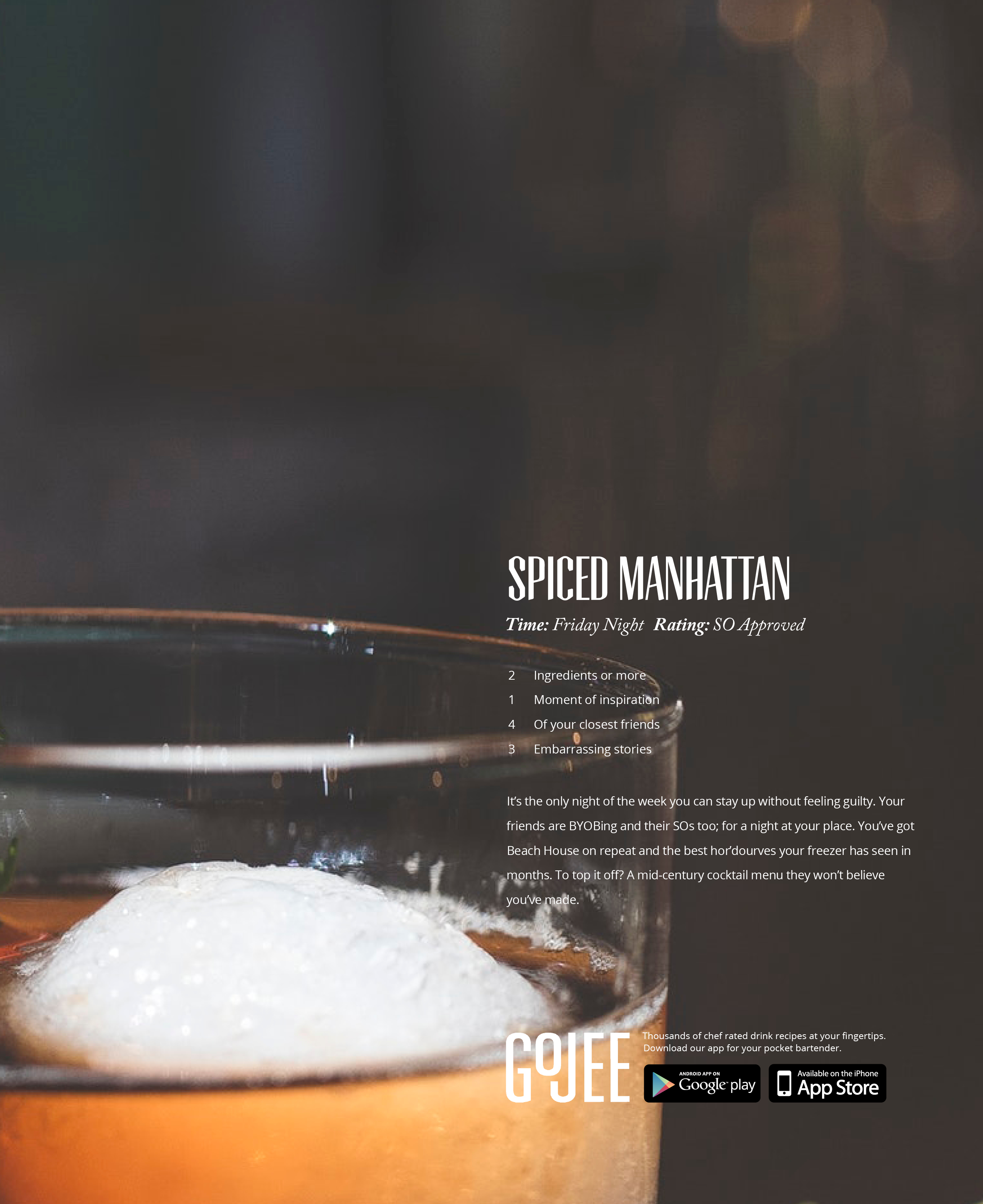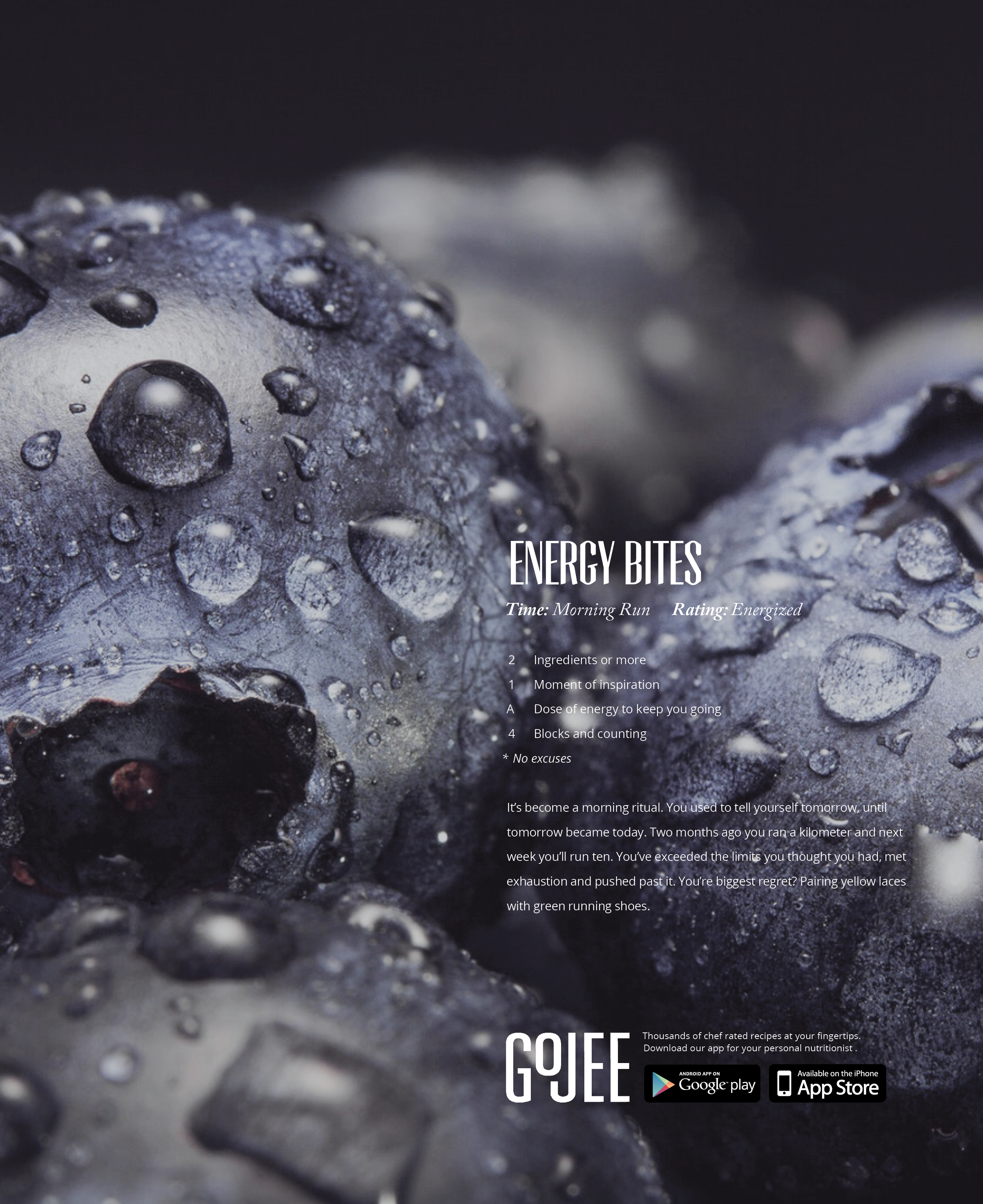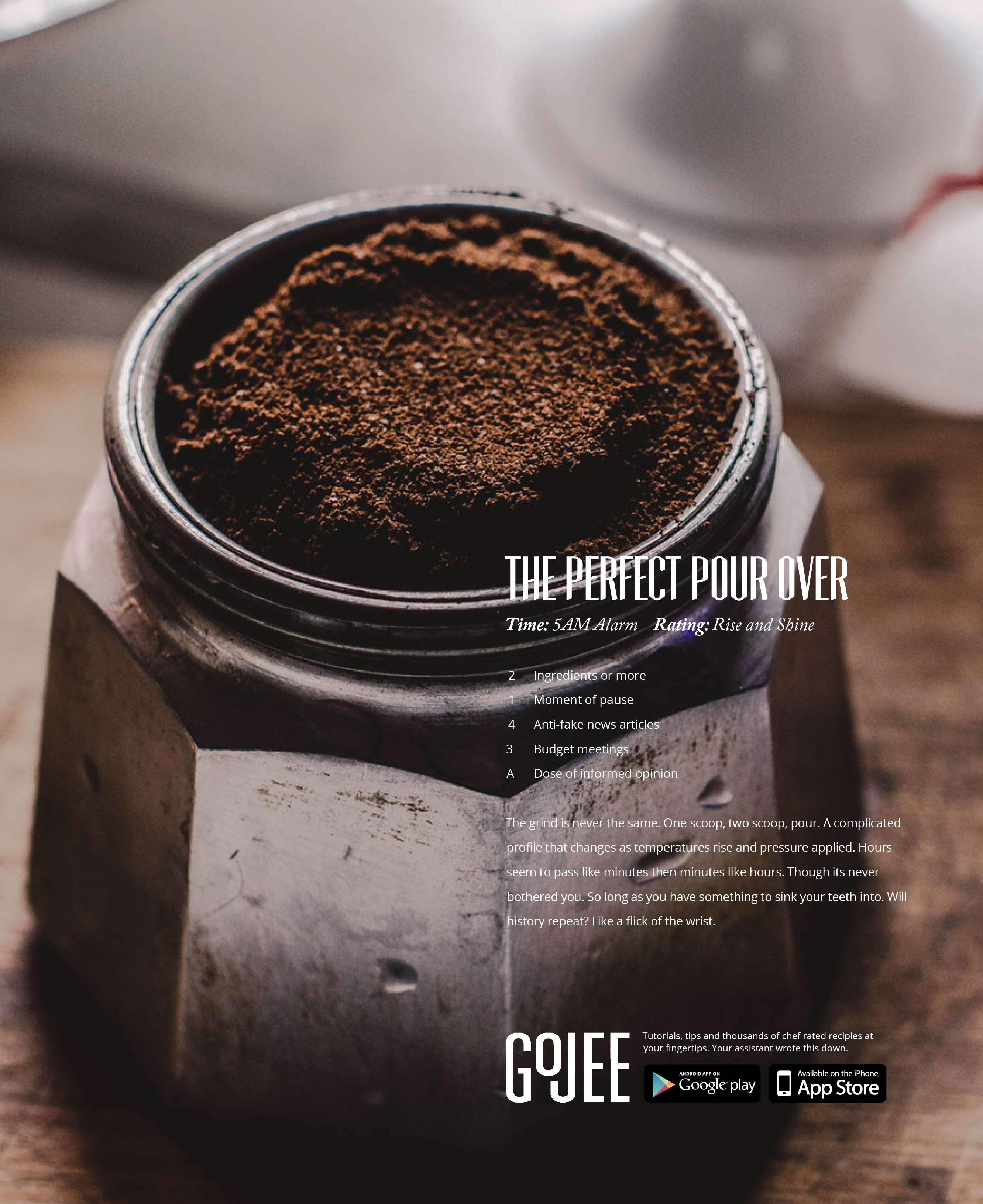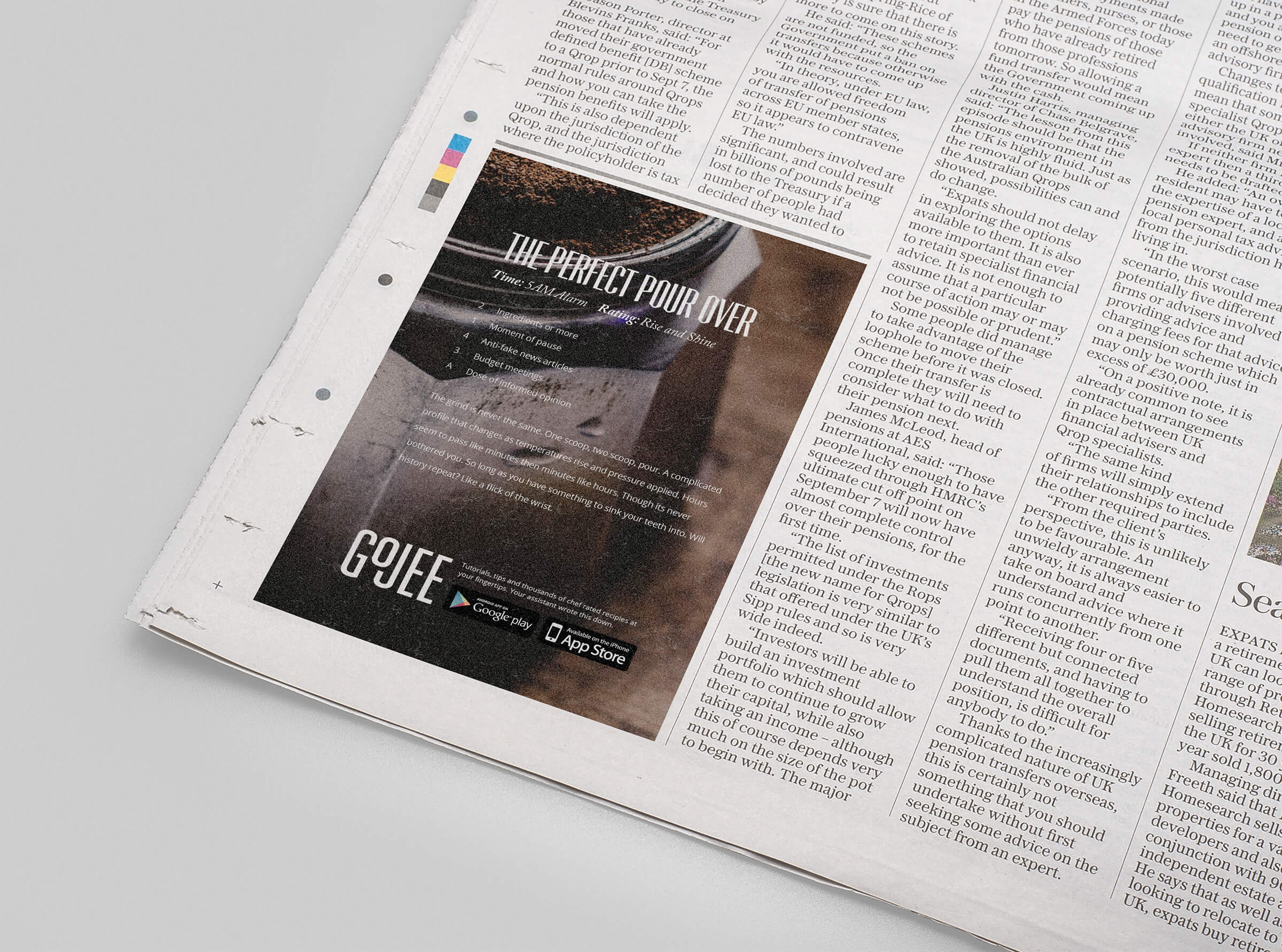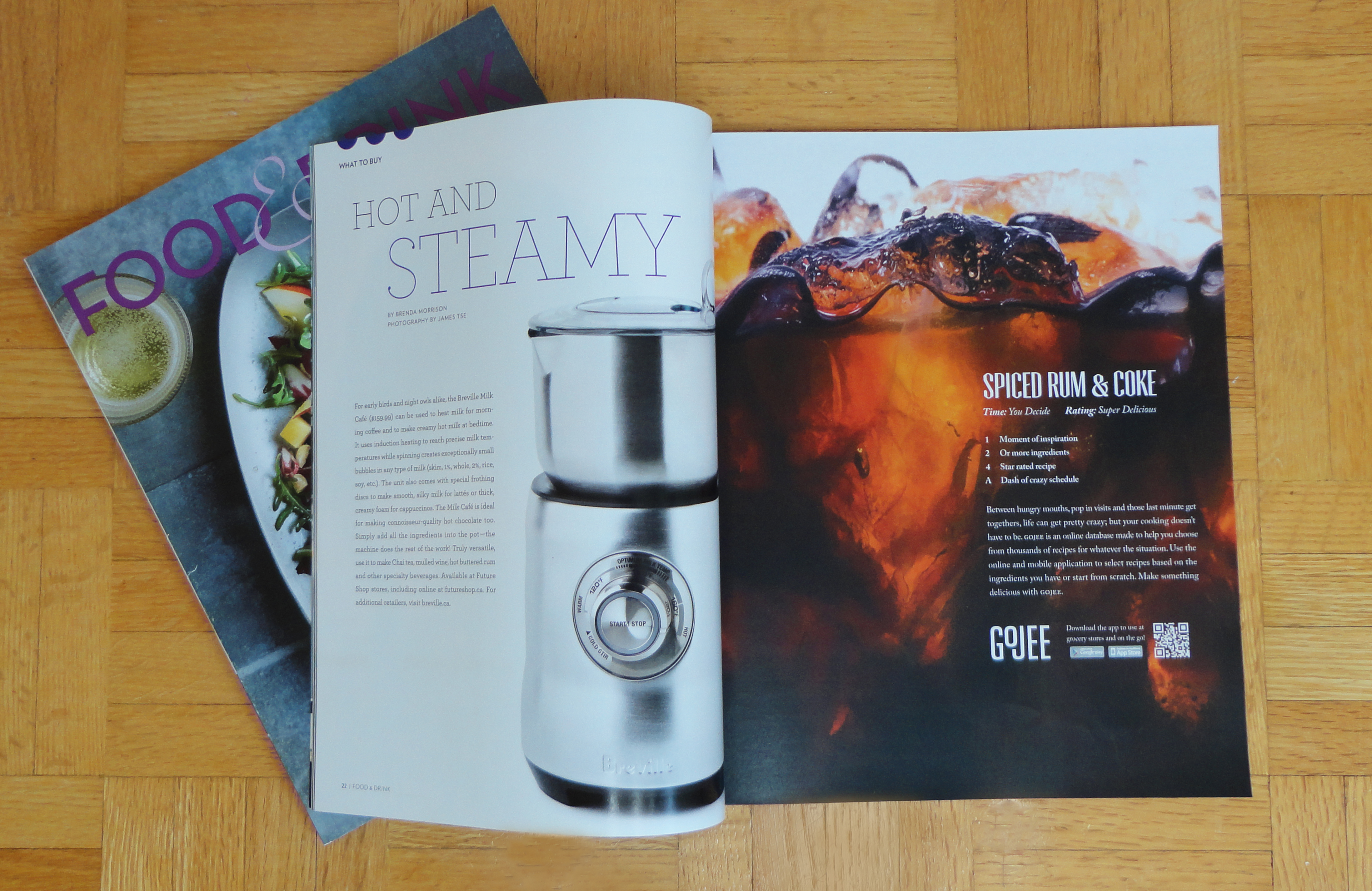 ___
Agency: Freelance
Client: Gojee
Project: Advertisement
Art Direction + Copy: Erica Fontana
Photography: Gojee / Shutterstock / Unsplash