The History

Wentworth Homes had 25 years of experience building custom homes for their clients and an amazing reputation for quality work – all maintained over the years by word of mouth. When it was time for Wentworth Homes to begin building community developments and not just custom homes, they needed a way to promote their new developments online.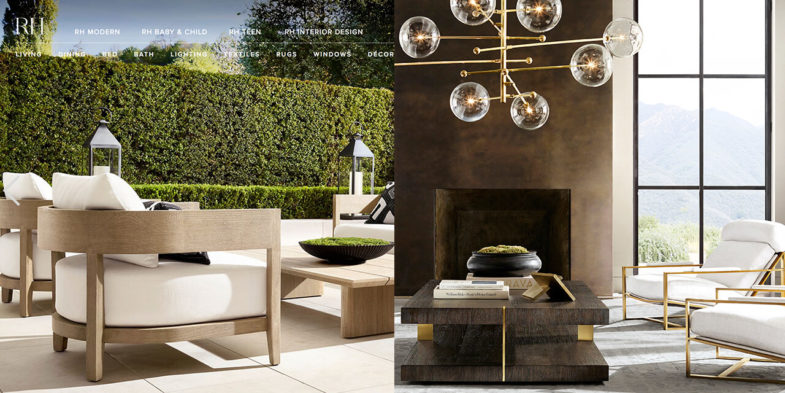 The Brand

We designed a website for Wentworth Homes with a contemporary feel, that our client could easily maintain through WordPress. Our inspiration came from images generously forwarded by our client, who wanted to look like the brand Restoration Hardware. From their images, we pulled a warm, natural "wood " colour palette.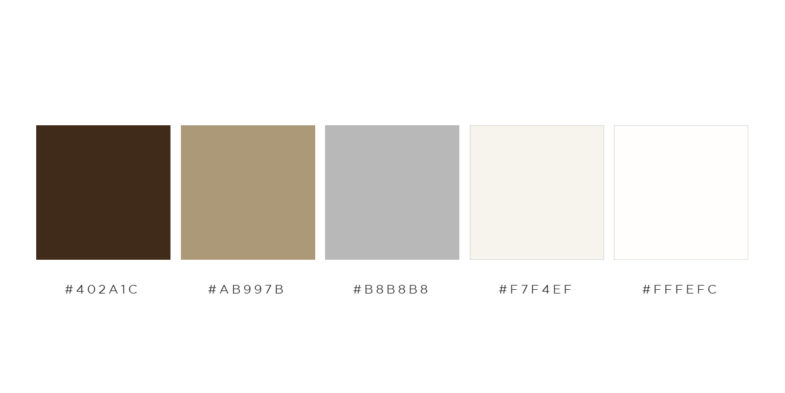 For the fonts, I wanted to have a bit more structure with strong strokes that show stability, like the structure of Wentworth Homes. So I chose Montserrat because of its bold, heavy set characters and open counters. Raleway was a great contrast when set at it's regular weight.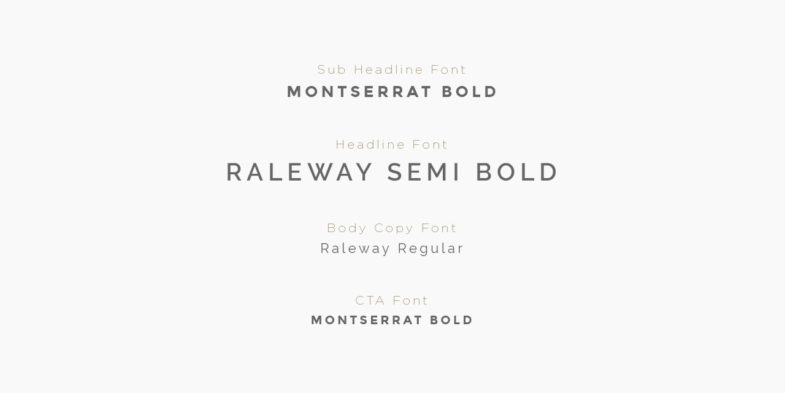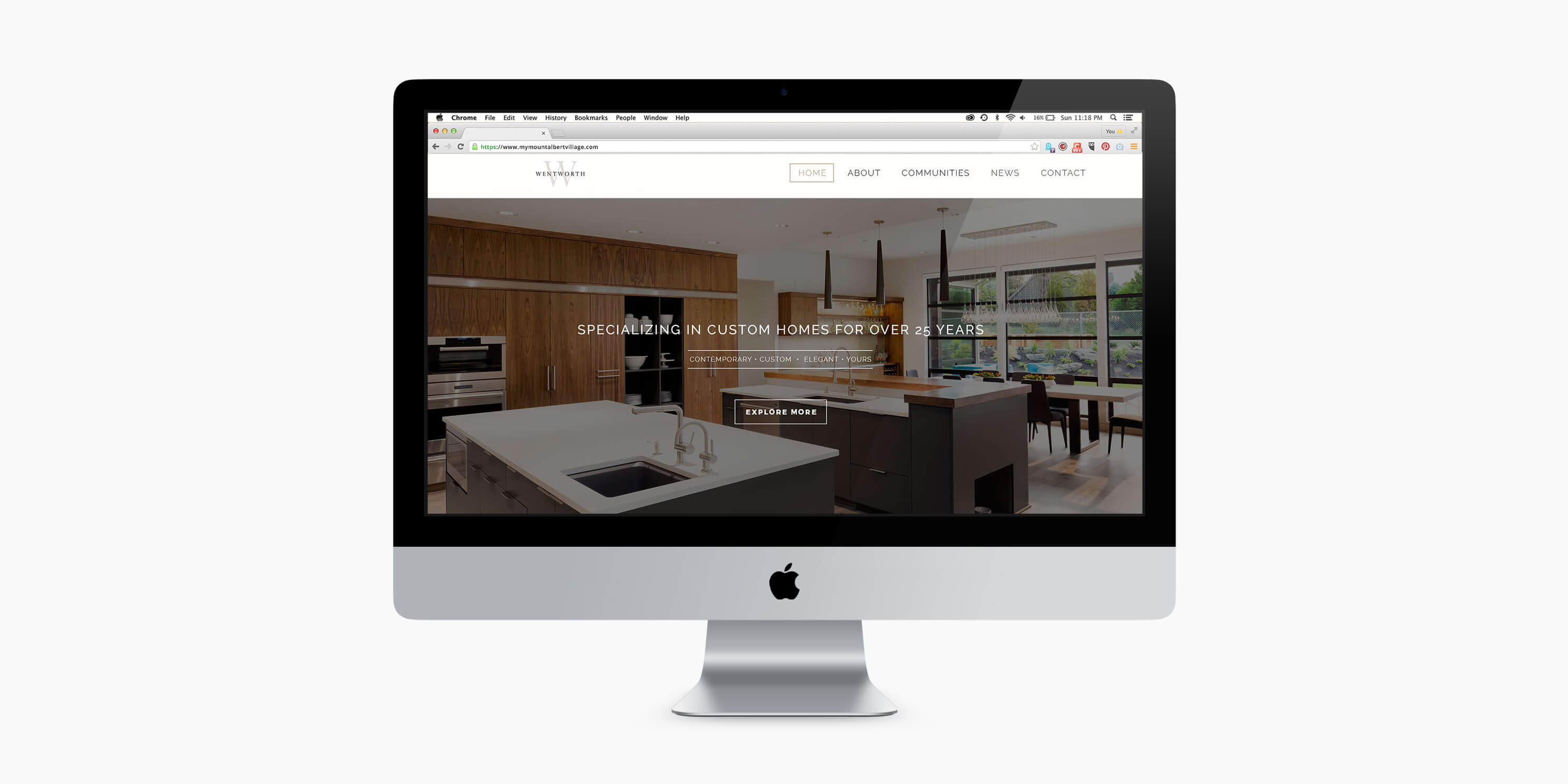 The Website
One of the main asks Wentworth Homes had for us is that they wanted their clients to be able to contact them about multiple communities at once. So we created a custom form field that allowed registrants to select all or even just one community to ask about.
Wireframes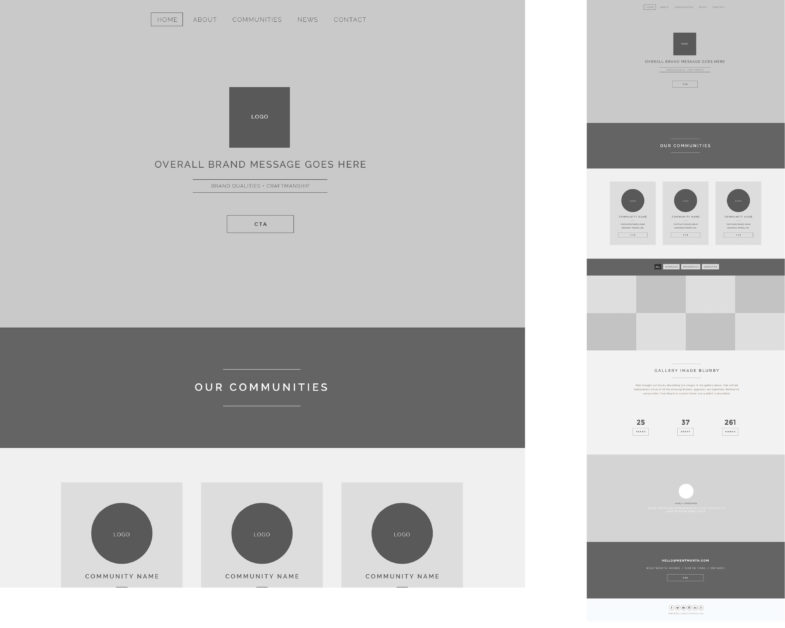 The Final Look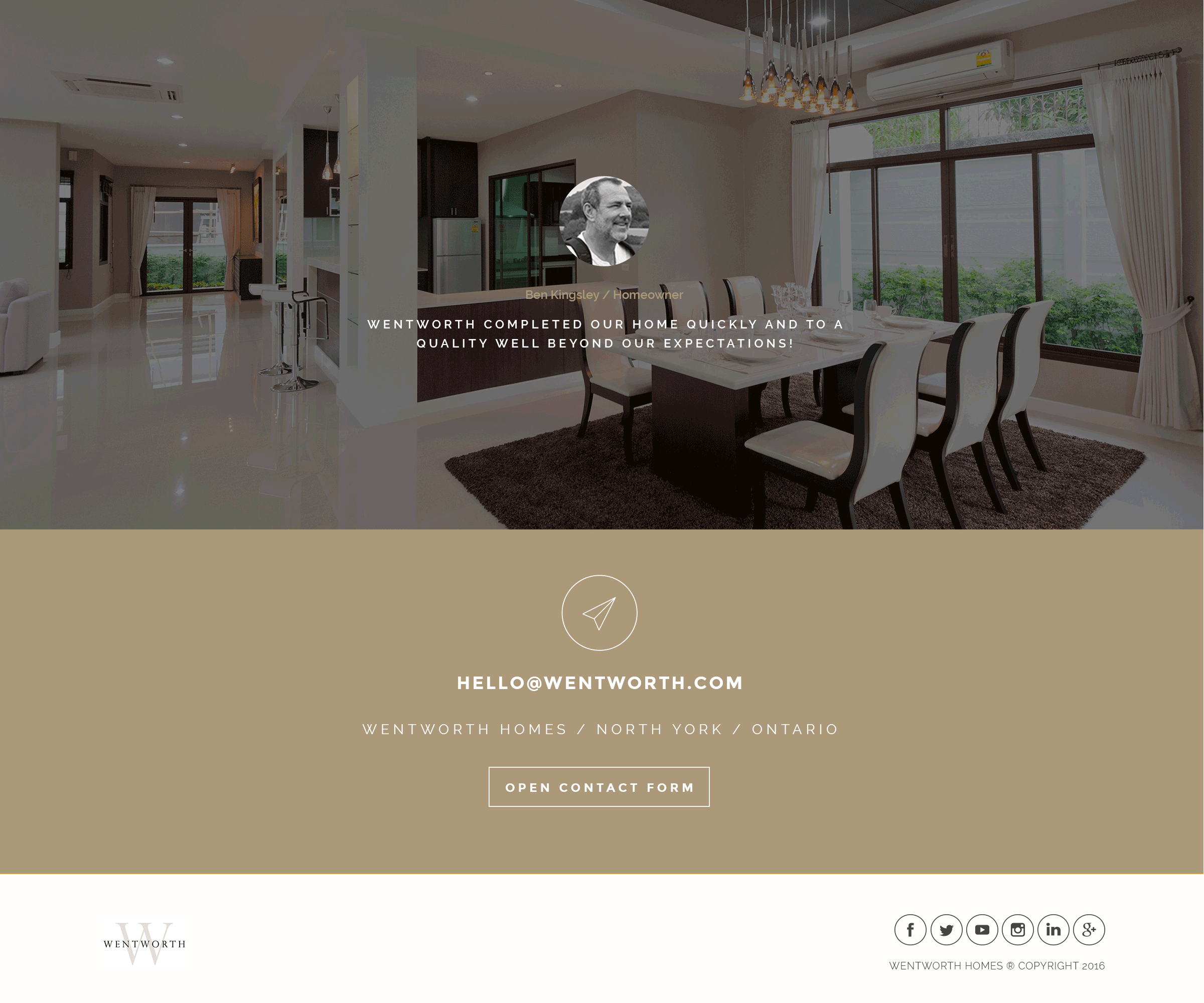 The Numbers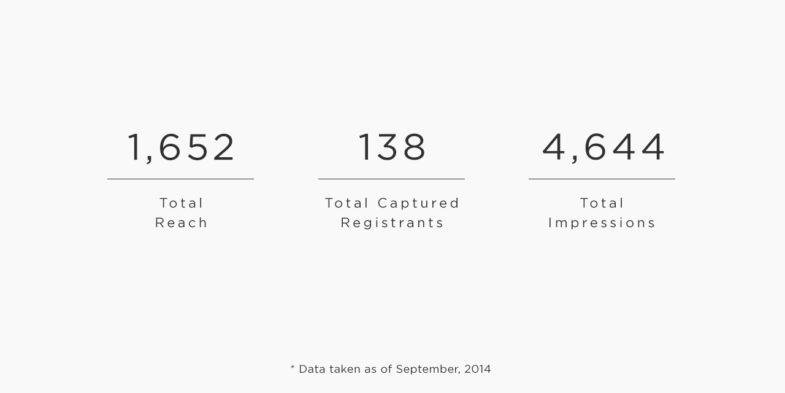 ---
Agency: Mavericks
Client: Wentworth Homes
Project: Web Design
Design: Erica Fontana