The Brief
A major need in Roots' e-commerce business, was to rethink their newsletters so they could support the goals of the company, alongside an elevated brand experience. Some of the main challenges were: creating mobile first templates, rewriting code to be accessible using best practises, responsive designs that were resistant to ios and Andriod software updates; a consistent and elevated design style that kept in mind timelines and asset restrictions; and finally delivering a quality experience that would result in higher click through rates.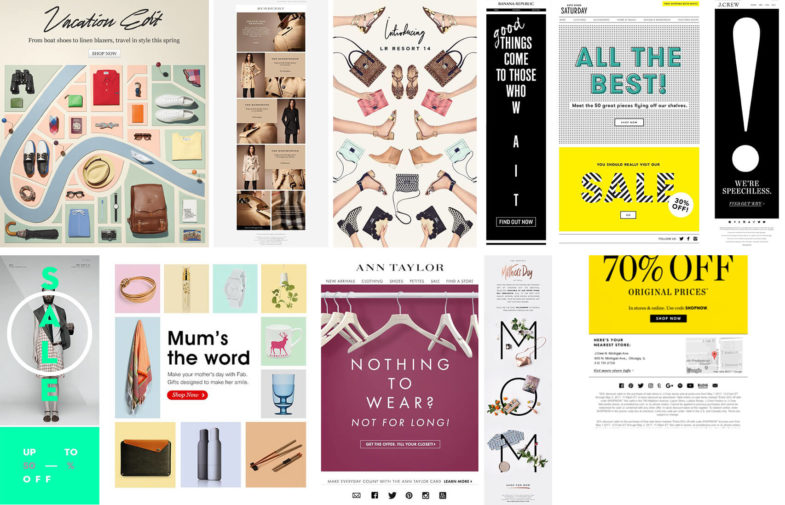 The Work
To do this, I began assessing what was currently in place and how it performed over the retail year. I also researched top competitors and tracked their newsletter experience to understand their strategies and layouts. I got A TON of emails sent to my inbox every day!
A big part of my research was user data. I regularly connected with marketing leads to understand our customer's online behaviour and what the top pain points were for our customers, why click through rates were low and why content wasn't resonating.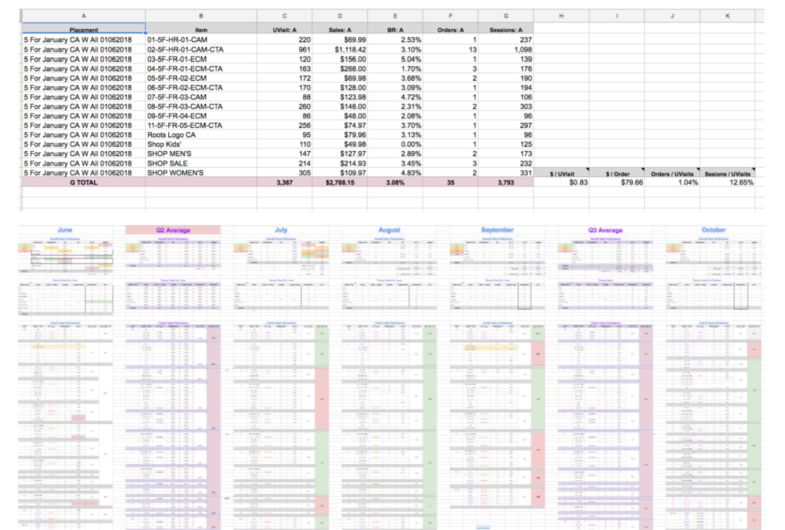 With research in hand, I developed KPI benchmarks, user flow patterns, unique alias naming conventions for tracking, content schedules aligned with photography and product releases, a production cheat sheet, and team workback schedules that meant we could delivery better newsletters with more efficiency.
Through my efforts, we were able to granularly track interactions at every level of Roots' newsletter experience, right down to which products performed best in which layouts and at what point in the experience. Why was this important? This new way of collecting data meant we could be sure of what content drove customers to the site, pushed interest to other categories and how to personalize content for the best experience.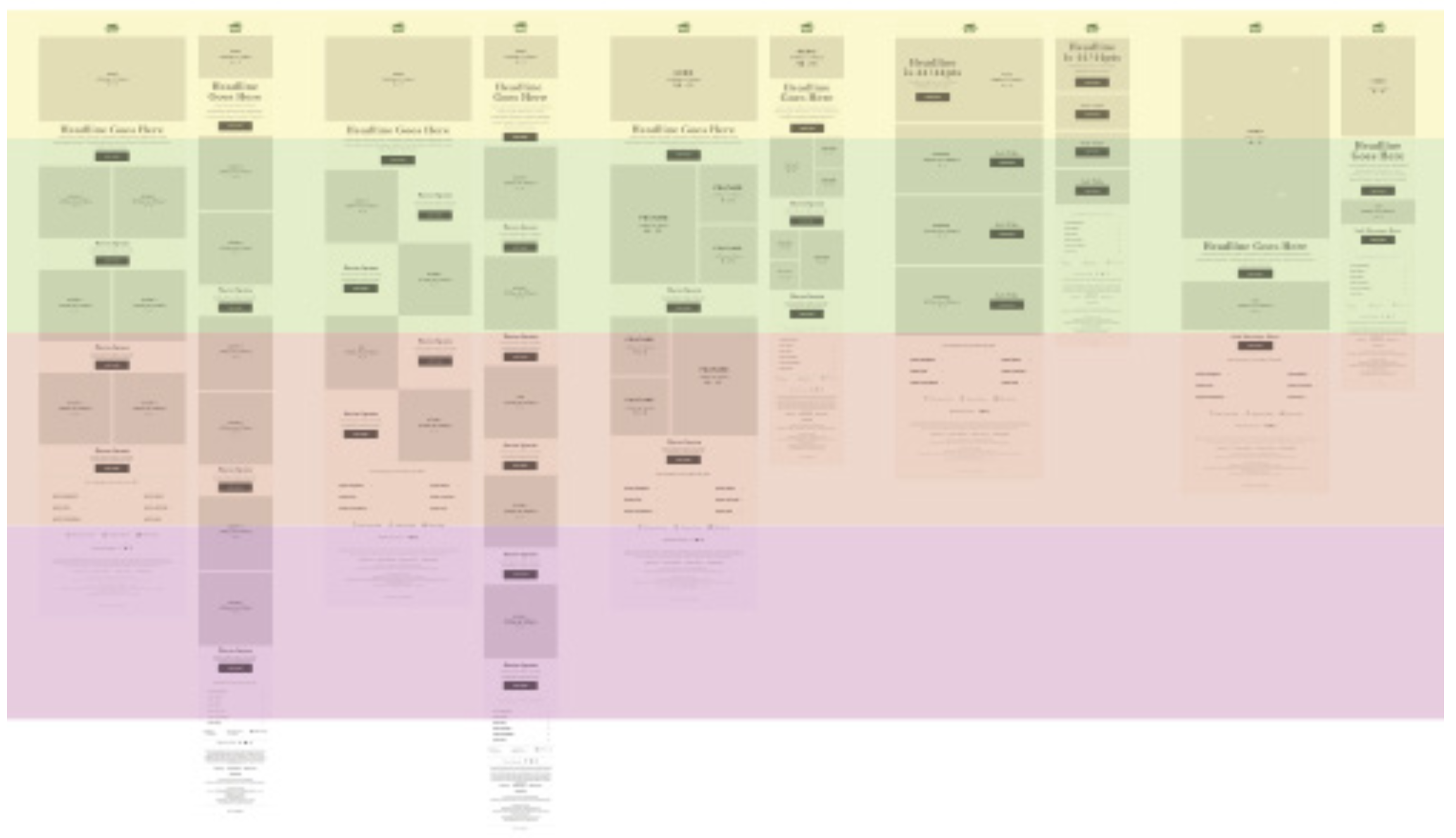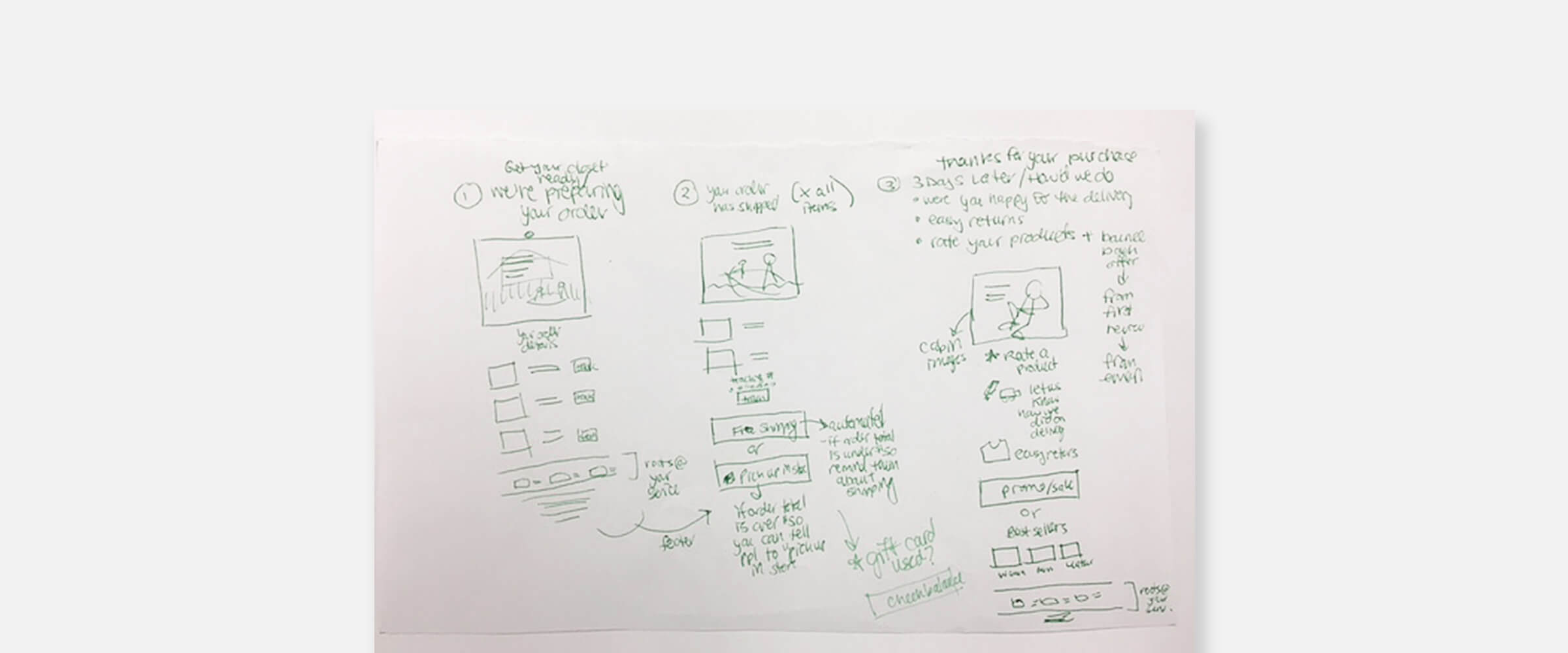 Redesign
Existing templates were then either scraped, revised or tested further to pull in more user data. I broke down what was performing and what wasn't, and how our competitors solved similar challenges. Alongside Roots' analytic and digital marketing managers, together we assessed what could be improved. We updated all performing template designs to be modular, digestible, and inspiring.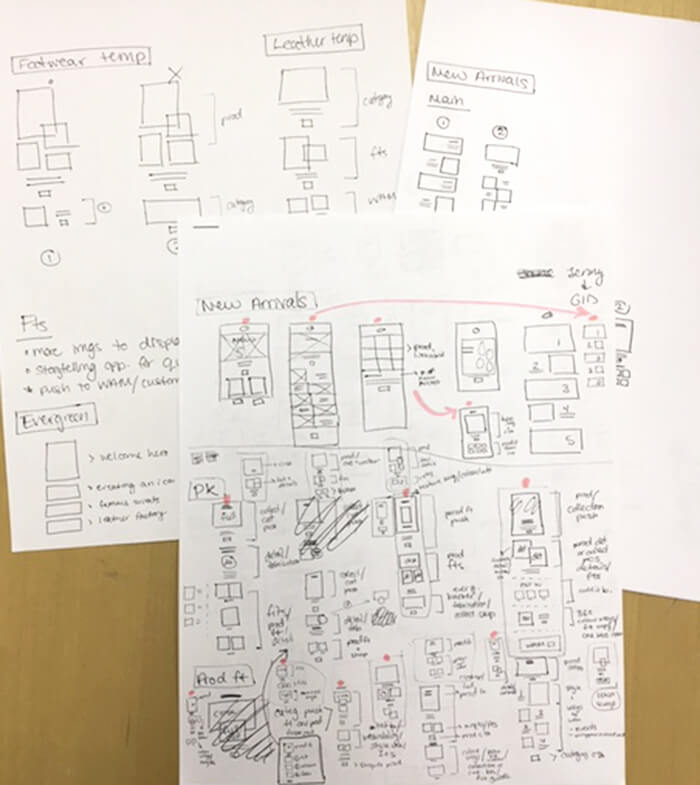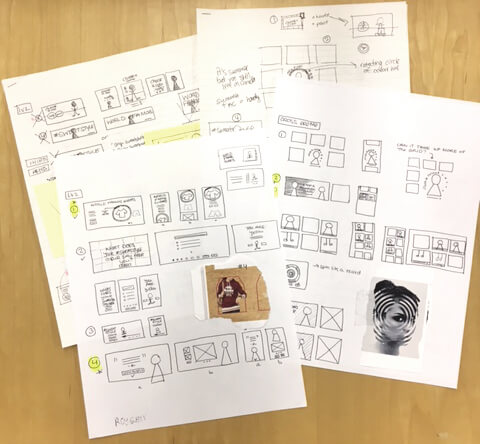 The first things I tackled was the header and footer design. One of the biggest, and at the time riskiest decisions was to move the navigation bar to the bottom of our newsletters. I came to this decision after recognizing that customers did not engage with the content in our newsletters because they were immediately clicking on the navigation bar placed at the top. By moving the navigation bar to the footer, customers were able to focus on the content and then shop with informed decisions.
The redesign was done in three phases to ease clients into the transition, reduce financial impact, and help train behaviour.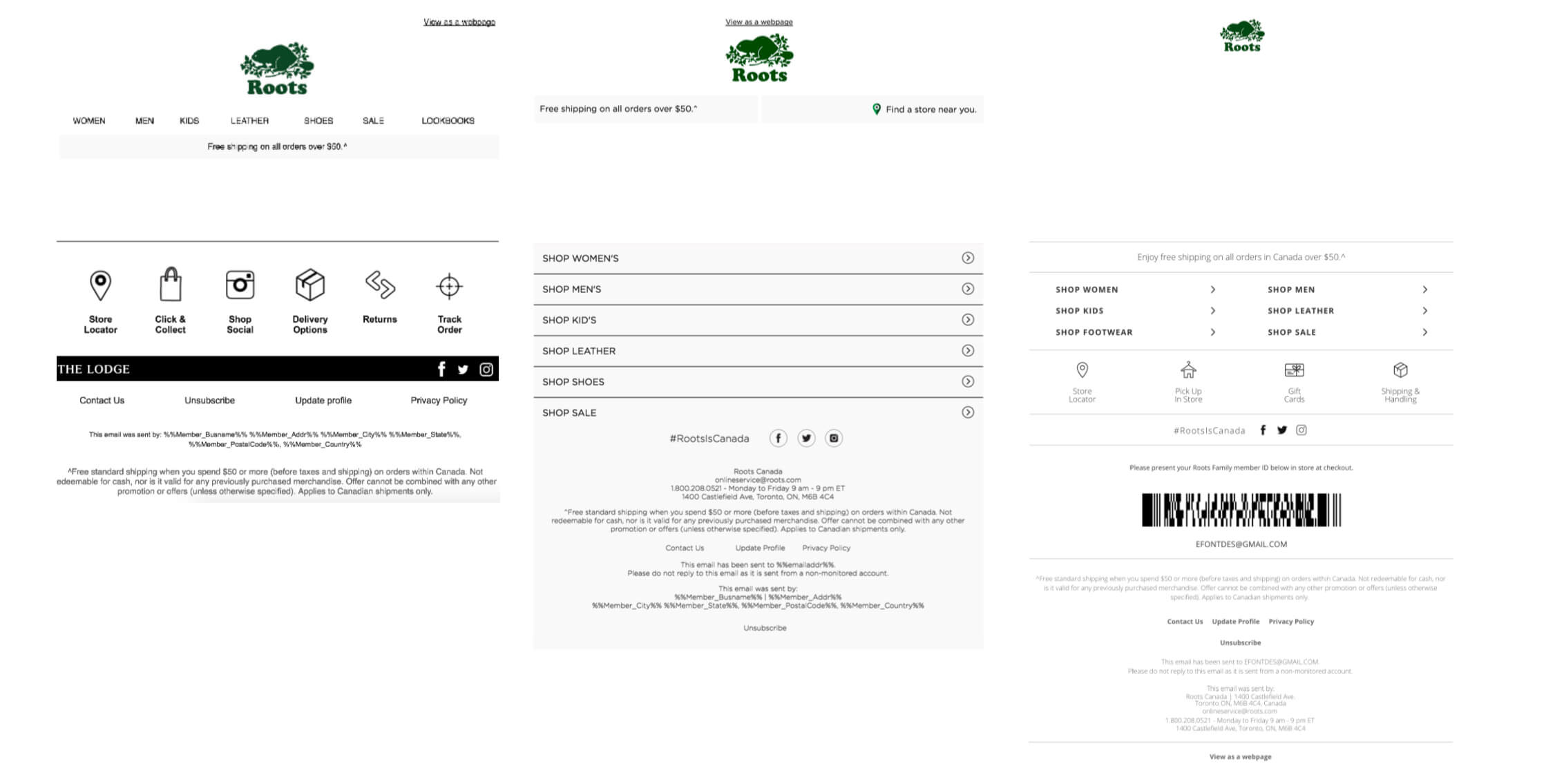 The image on the left was the old design. The logo was too large in proportion to the content, and all the text at top (view as webpage, nav bar, free shipping message) took up 25% of the screen on mobile. Now consider email client headers and native device headers, and suddenly you only have 30% total screen space to sell your products. Not good, if 25% of the 30% space was just text without any products showing…what a bad experience!
In the middle, was the transitional design. The updates were a smaller logo, centred webpage link, unified design style, nav bar moved to the bottom footer section and better use of the top banner space. This new change reduced the size of the header from 25% to 18%.
Finally the image on the end is the final layout. The header now only had the logo, as clients were not engaging with anything other than the logo in the header section of our emails. This change meant that we reduced the size of the header to just 5% of total screen space!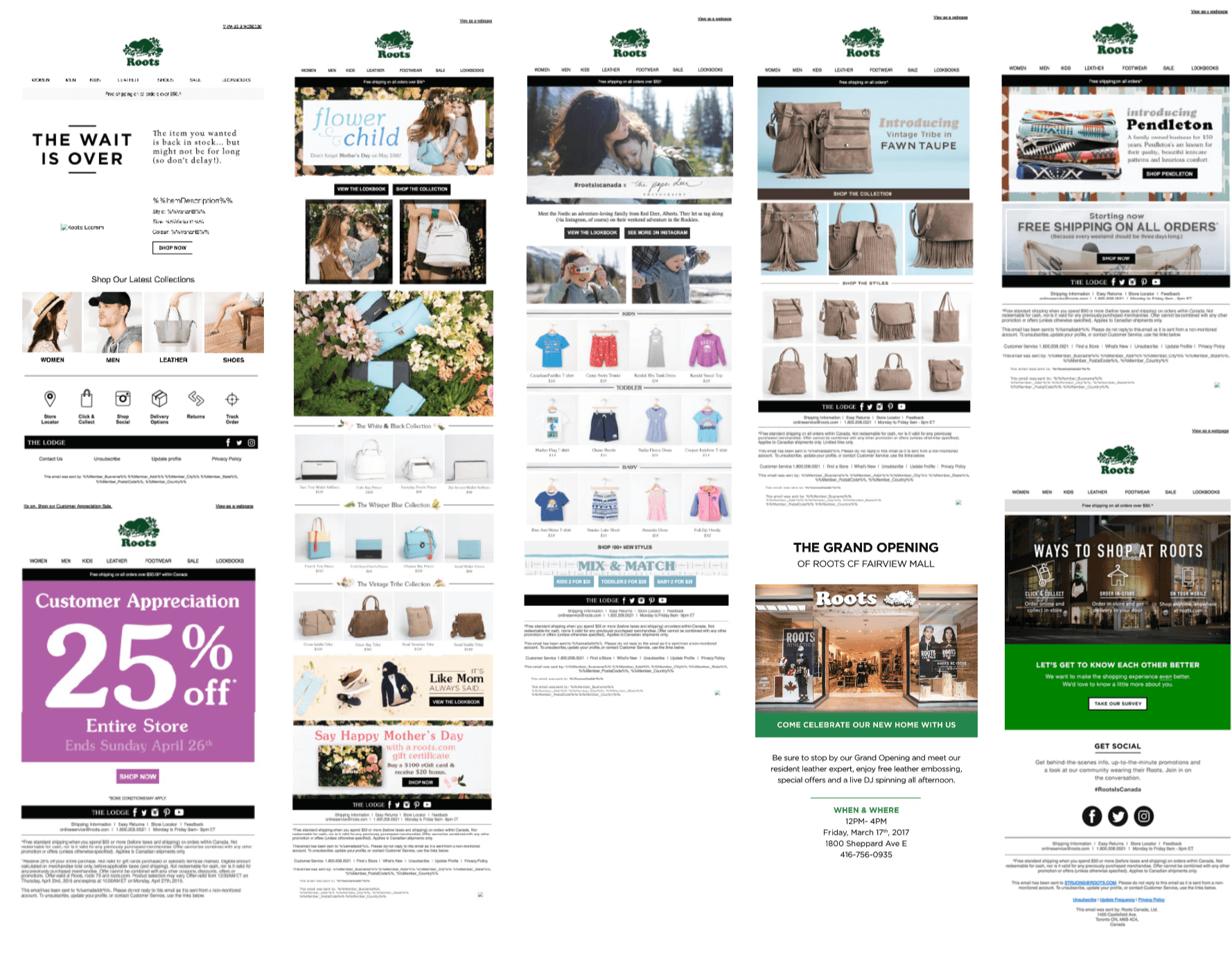 Our Story
A big pain point customers had about our products was that they didn't know how to combine pieces or how to style lighter weight sweats through the warmer months. Our newsletters lacked a clear call to action, clients felt bombarded by too many choices, inconsistent brand tone and irrelevant content that wasn't personalized to them.
I created templates that were perfect for outfit building, detail shots that explained our more luxurious products and the craftsmanship of how products were created. We assigned purpose to each template by defining how each would be used, and the story they would tell.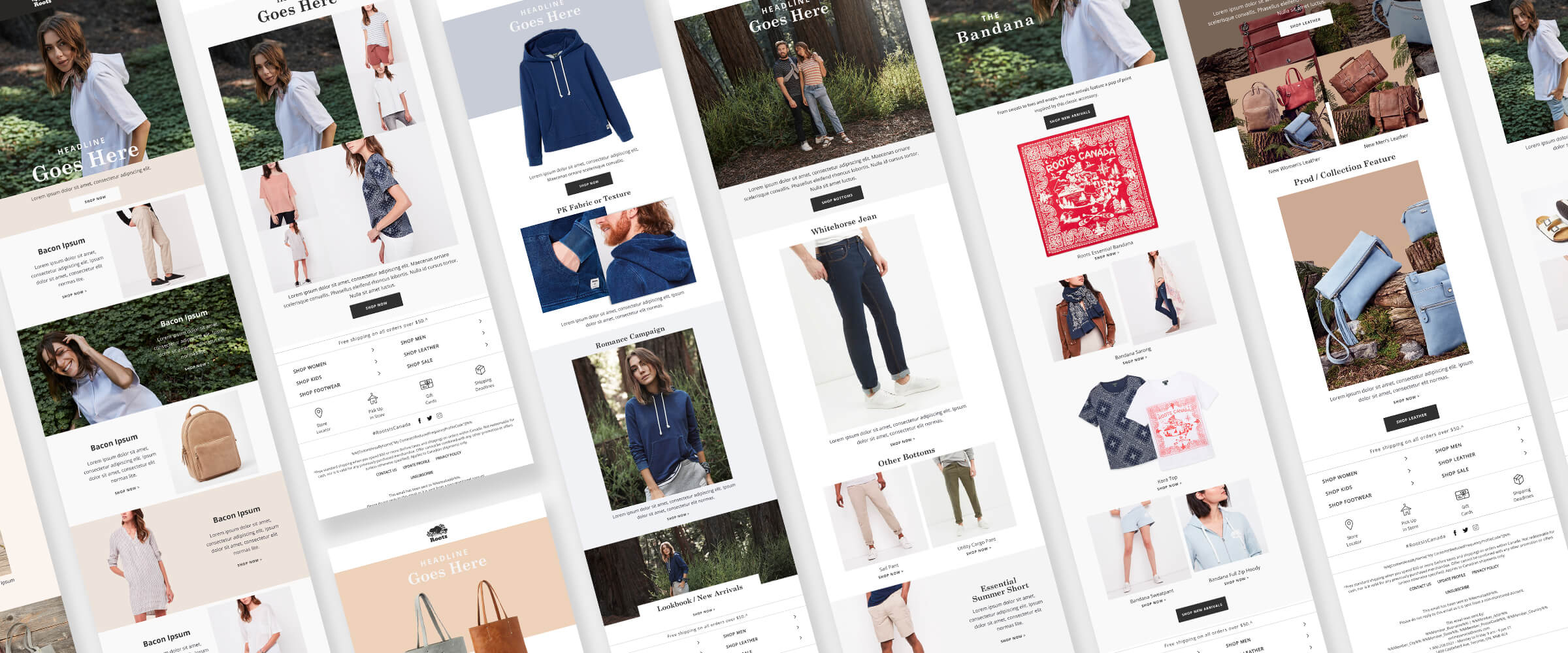 Leaving Templates Behind
Now that we understood the kind of story we wanted to tell, and had tested what clients wanted to read, we needed the flexibility to tell it. So I moved away from templates and created modular designs of our top performing content styles (outlining the top combinations in a brand style guide). I created hero image, product shots, detail sections, banners and outfit building components. It actually made the build process of creating newsletters much more interesting and unique. We also had the added comfort of knowing all these components were backed by data and user testing.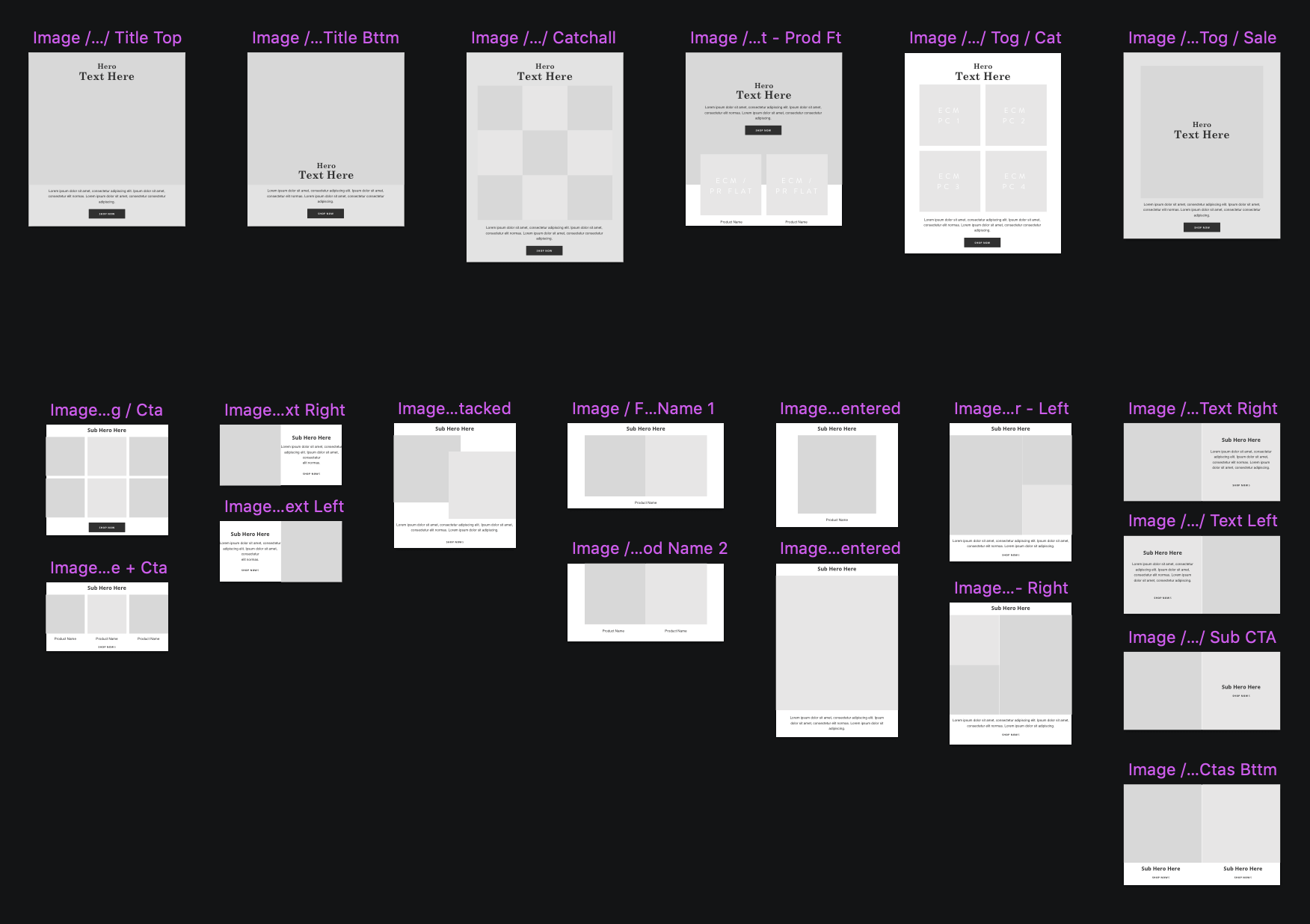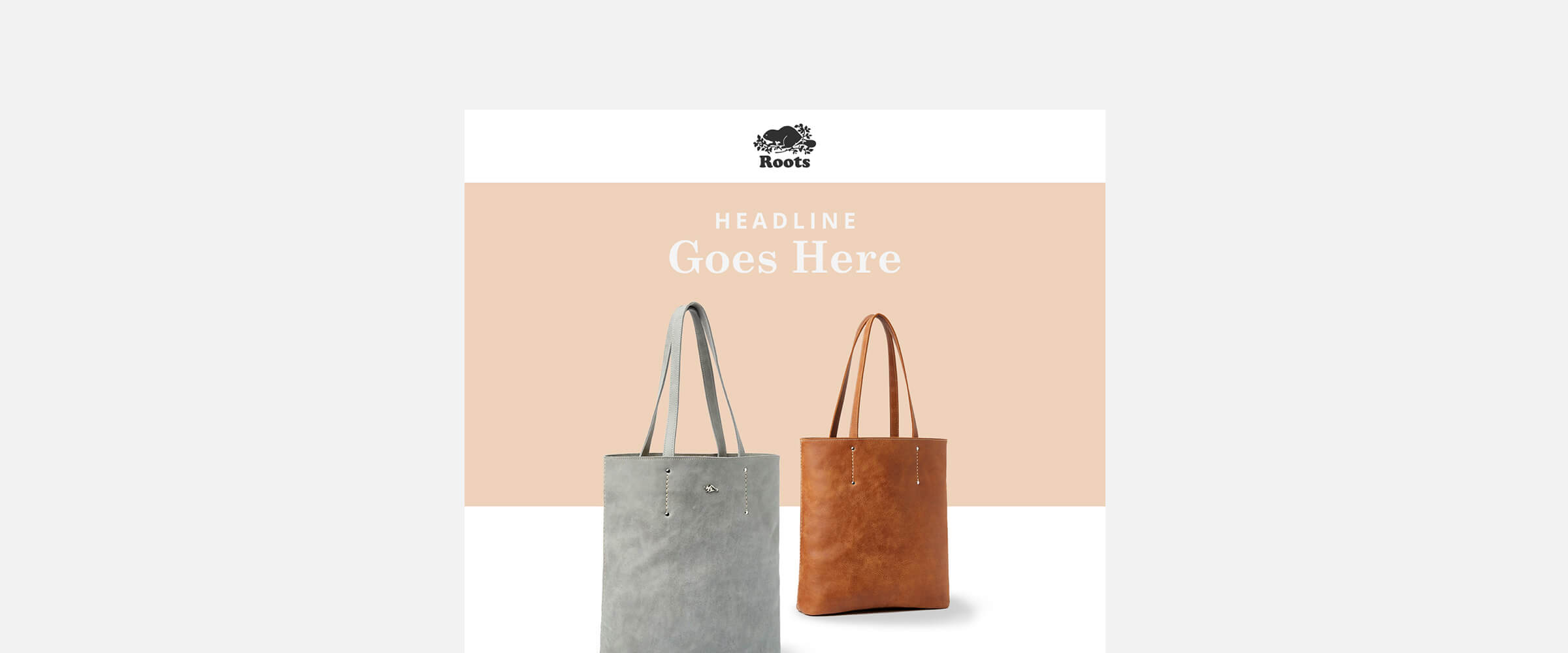 The Final Look
The results: over $728k additional sales in six months, $300k saved through tool and process optimization, 64% increase in total click through rates, and a reduced bounce rate from 45% to 2%.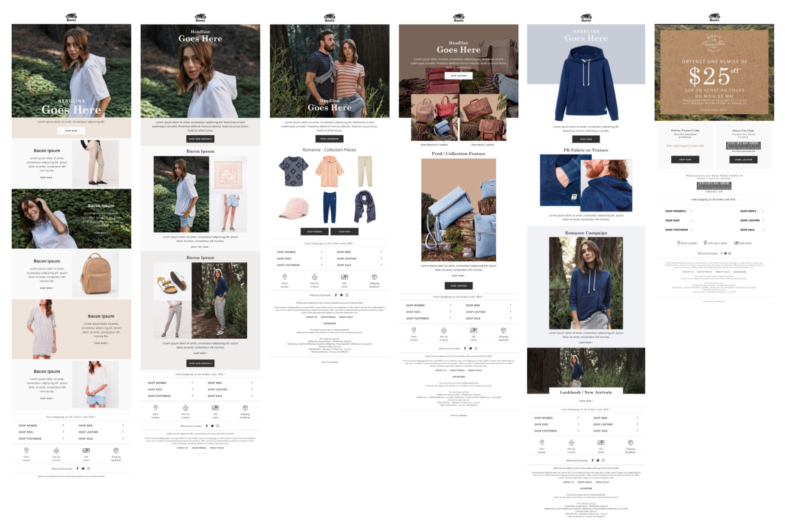 ---

---

---

---
Agency: Roots HQ
Client: Roots
Project: UX + Email Marketing
Design: Erica Fontana